For September Natural Balance is introducing the Nimue skincare range. Nimue has been chosen due to the results driven treatments and brilliant homecare range, so you can keep improving your skin outside of the clinic.
Nimue has a fantastic reputation: the brainchild of two surgeons wanting their patients to have fast recoveries following their procedure, the pre and post products strengthen and rejuvenate the skin to improve healing.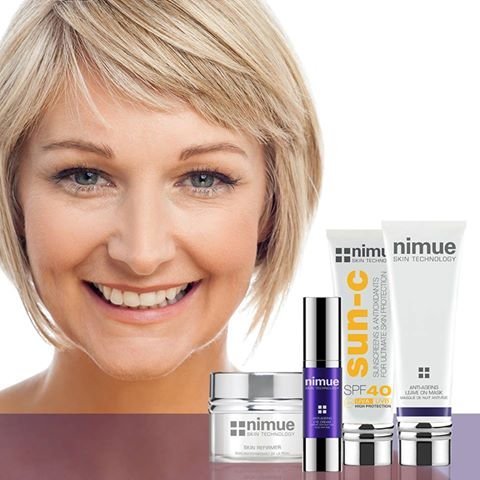 I am a complete skin geek so seeing the list of active ingredients: peptides, combined acid complexes, and natural extracts , told me I have chosen exactly the right range to work with!
The key to an effective product is its delivery system, Nimue use several patented delivery systems to get the actives deep into the skin to make the biggest difference.
The range is focused on four key areas: rejuvenation, restoration, anti-oxidation and sun protection to repair, re-build, prevent damage and protect.
To get your VIP introduction to the new treatments and products come along to Natural Balance on September 19th to meet our specialists, find out what is happening below the surface of your skin with advanced scanning equipment, experience a Nimue facial and take home a Nimue goody bag!
Tickets are available through Eventbrite here. Booking fee is redeemable against purchase of 2 Nimue products. I look forward to seeing you there!
Book with us
If you are interested in booking a treatment, please head over to our booking page or if you want to read more about the different skin treatments we offer, please visit our treatments page.