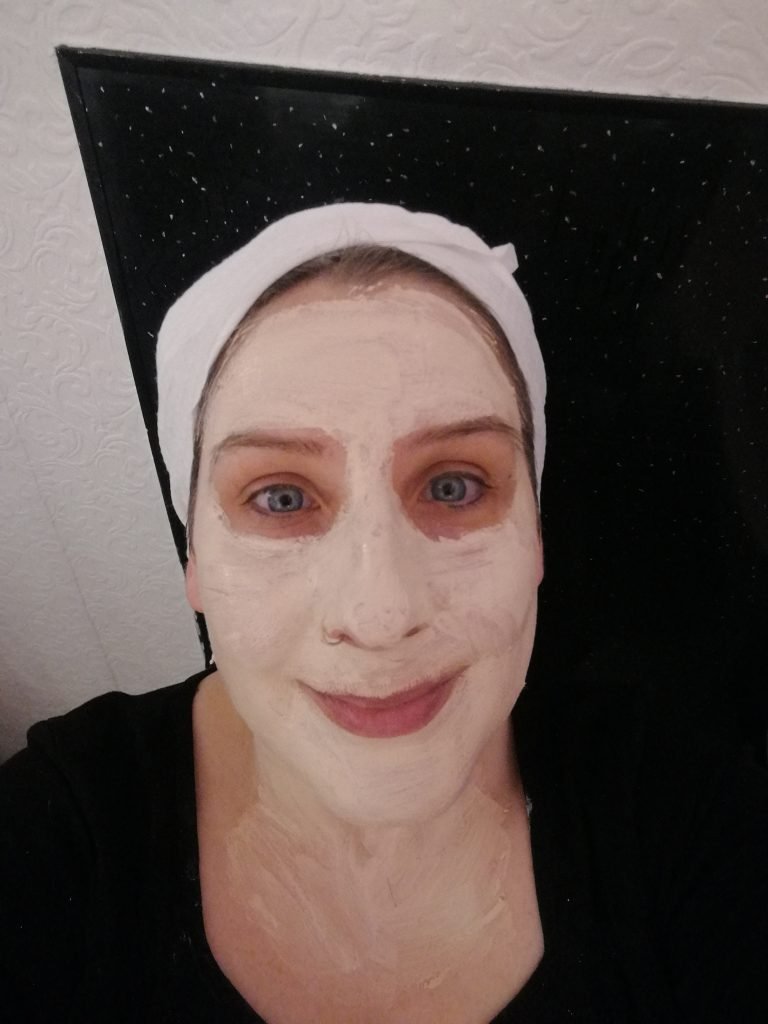 There's a lot of confusion out there about how best to look after your skin. What products you need, if you need different day or night products, double cleansing, serums, oils, acids….
I would love to see skincare covered in schools ,I know teen me would have appreciated it and dult me would have saved a lot of money.
Over the next few weeks I'll be posting about how to build your own routine, and why each step matters. It's mix'n'match, you don't need to do things exactly as I do, because you don't have exactly my skin, but I'll explain what the options are and how they work for each type of skin concern! Today I'm going to talk about how I look after my skin, then go on to the different building blocks of a routine after that.
Morning Routine
In the morning after my shower I use one pump of Cleansing Gel into damp hands and massage it into my face, including around the eyes, for a minute, then removed with a warm, damp muslin cloth. I dry off my face, pump three skooshes of Conditioner onto a corner of gauze, and wipe that all over, avoiding the delicate skin around the eyes.
Half a pump of Anti-Ageing Eye Cream to tackle fine lines and crepeyness gets patted around the outside of the eye contour and then I get on the the treatment stage. I am but human, and caught some sun earlier this year, causing my pigmentation to darken. Whoops! So I daub a light layer of Fader Pen on the patchy bits to break down the pigmentation, and follow with Day Fader Plus to prevent and treat pigmentation. On top of that goes the most valuable aspect of anyone who gets pigmentation, or wants to slow down ageing, which is SPF. I re-apply my SPF at lunch time if I'm heading outside, and after work on those gorgeous sunny days where we get to pretend to be Mediterranean and dine out on the terrace!
Short version-
Cleanse
Condition
Eye cream
Fader Pen
Day Cream
SPF
Maybe takes three minutes, if that.
Evening Routine
Now let's talk about night time. It doesn't matter if you carry out your night time routine just before bed, at the gym following your workout, after dinner, when you've put the children to bed… what matters is that you do it. Leaving the day's accumulated skin oils, makeup, atmospheric pollution, pollen, etc to brew overnight is a recipe for disaster (or at least, unhappy, irritated, ageing skin).
Most evenings it is exactly the same as my day routine, swapping in Night Fader Plus (night creams have a higher percentage of active ingredients) and omitting the SPF. Once you start using a cosmeceutical range like Nimue, or Environ for example, and your skin becomes accustomed to the active ingredients, you can level up your homecare to get even better results, so every other night instead of my moisturiser I apply Active Lotion, a 10% AHA blend to give my skin a serious boost.
And if that's not enough variety for you, once a week I like to pop on a layer of Anti-Ageing Leave On Mask and go to bed with that on instead of moisturiser. I find it works wonders to de-emphasise my frown lines!
Short version-
Cleanse
Condition
Eye cream
Fader Pen + Night Fader Plus
OR Fader Pen + Anti-Ageing Leave On Mask
OR Active Lotion

Something is missing…
The sharp eyed will notice that I haven't mentioned exfoliating. Well I am absolutely rubbish at remember to exfoliate in the evening, or I'm tired and really just can't be bothered. So I exfoliate 2-3 times a week in the shower. Shampoo on, quick cleanse and remove with a cloth (no sticking your face under the hot water please!), shampoo off, conditioner onto my hair, apply a pump of Exfoliating Enzyme to face and neck, wash my bod while that is attacking dead skin cells, then spend a couple of minutes massaging the enzyme gel on my face to burnish away the loosened cells and remove with damp cloth. Rinse out conditioner, exit shower, continue facial routine. Ta-Da!

Consistency give results
I'm not someone who builds routines easily, every day its another case of my brain saying "What, AGAIN? But you did this yesterday?!" and me cracking out my skincare and getting to it, because I know that it's how to get a huge chunk of improvement for my face.
(50% of your improvement is what we do in the clinic, the rest is up to you at home!)
Want some more help?
If you're interested in getting your skin into shape, I retail a fab little kit with travel sizes of cleansing gel, conditioner, exfoliating enzyme, skin type appropriate day & night creams, and SPF. It lasts 4-6 weeks (some products like your exfoliating enzyme will last even longer than that). It retails at £65, which is brilliant value for over £100 worth of product. Pop onto the booking page and visit me for a Skincare Consultation to get started on your journey to great skin!