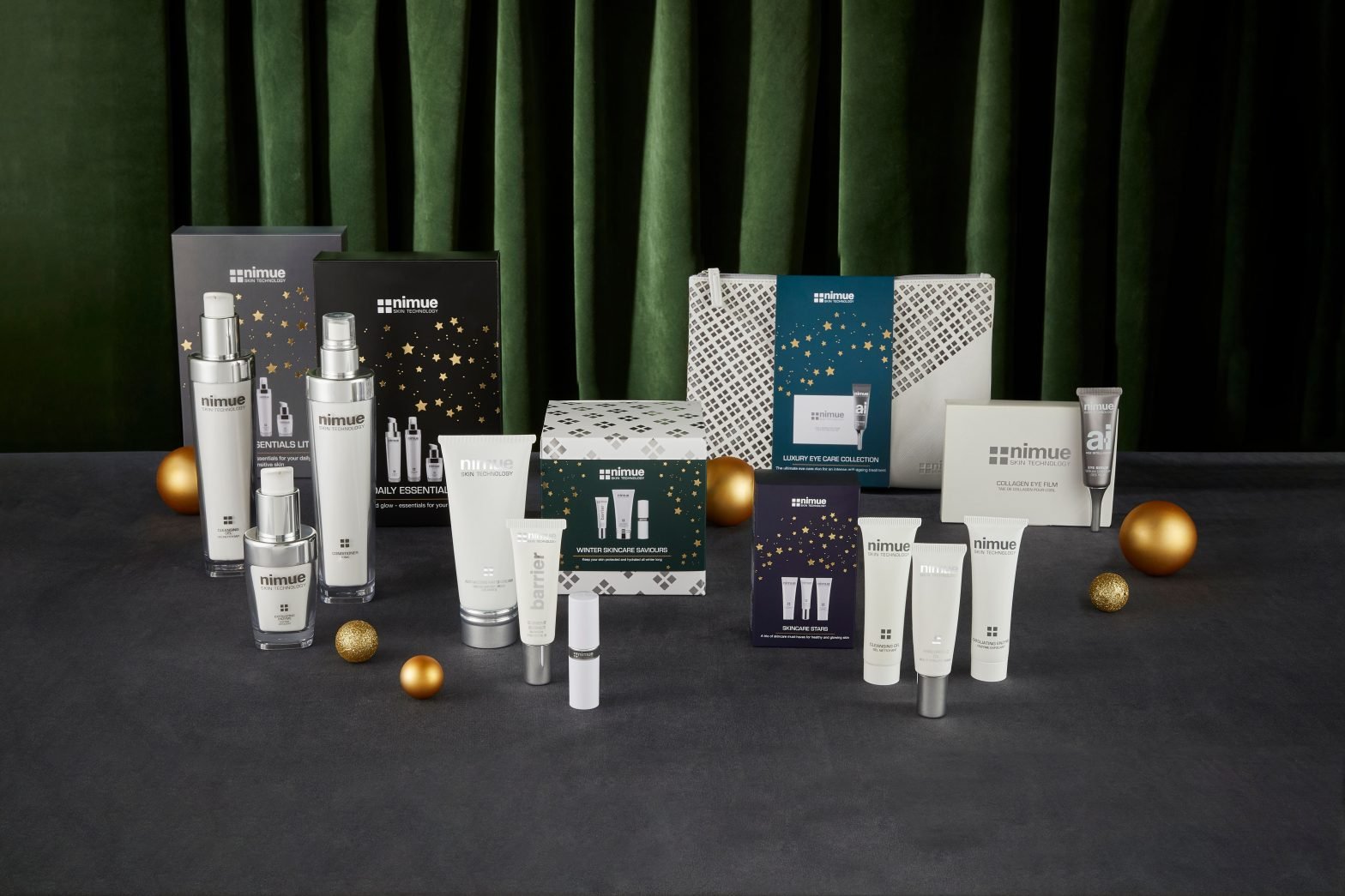 Nimue has pulled it out of the hat with this year's festive kits, and accordingly stock is down to the last one or two of each.
Far and Away the bestseller has been the Cleanse & Glow kits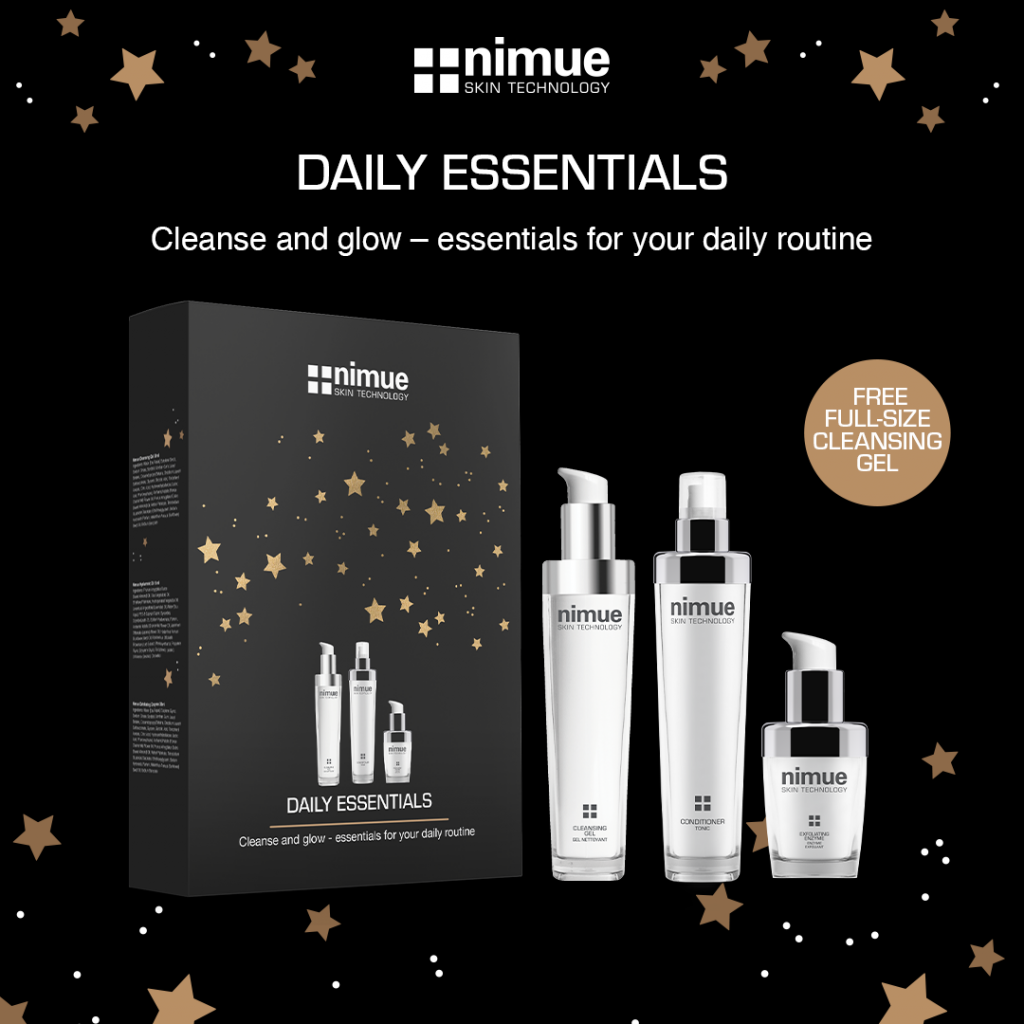 There are two versions of this available, one for skins with sensitivity or reactivity with soothing and repairing Poly Hydroyx Acids, and one for skins which can tolerate Nimue's Triple AHA blend. Both are fantastic for anyone who is thinking that it is time to sort out their skin, and I guarantee you will notice a difference before you know it!
The kits retail at £82, but save you £39! Each one contains a full size cleansing gel, skin conditioner, and an exfoliating enzyme. Effectively you get the cleansing gel for free.
The other thing I love about these (aside from just how effective they are) is that these are all refillable. So when you want to replace, eg, your cleansing gel, you're paying £29 for the refill instead of replacing the entire plastic bottle.
There is one AHA based kit, and two PHA based kits remaining, so if you want to kick off 2023 with glowing, youthful skin, ask Santa for one of these (erm, I mean me. Ask me)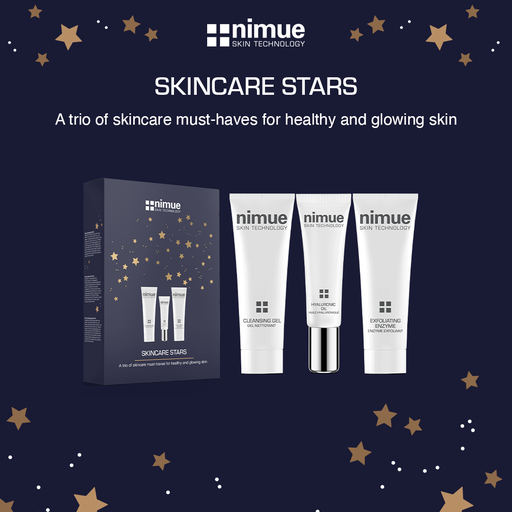 The Skincare Stars collection lives up to it's name by being the perfect set to tackle dry, dehydrated and tight skin. Travel size cleansing gel and exfoliating enzyme prep the skin for the full size hyaluronic oil, ideal to treat skin suffering from central heating, cold winds and hot cars.
The hydrating properties of hyaluronic oil make this an excellent temporary addition to your routine by soothing and smoothing tight skin, dryness and fine lines.
£56, I have just two left in stock. If you're umming and ahhing about what to use to fight winter damaged skin, go for this.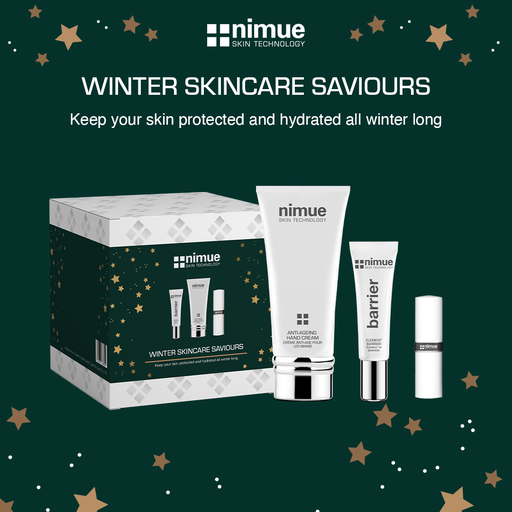 It's tricky to define which is the star product in this, as I honestly love them all. The hydrolip balm on it's own costs £16, has naturally occurring uv protection, and is a blessing for dry, sore, flaking lips. I've never met a better lip balm!
The anti-ageing hand treatment can be used as a standard hand cream, but is a whizz at treating those little patches of pigment that pop up on hard working hands, so I like to use it almost like a hand mask at night time.
Our final item is the element barrier, which is a light lotion you apply over your day cream and SPF to lock in your skin's moisture. This prevents dehydration and damage from, well, the elements! If you feel your face stinging as you race across town, walk the dogs or walk into the house, you NEED this.
The entire kit is £53, and I am down to my very last one.
If you're stuck for something for Mum, I'd pick this.
Not going to lie, one of these babies is MINE. I adore the a:i eye serum (a:i standing for Age Intelligent). The clever research behind it is based in Omics, the treatment of genetic ageing. The active ingredients penetrate deeper into the skin and there is not a better, all round eye cream to smooth, fill and tighten around the eyes. That's why one of these is my special treat to myself!
As well as a nifty free makeup bag, you get a 5 set of collagen eye masks, which work to plump and smooth the delicate skin around the eyes. The effects last a couple of weeks, if you're not partying every night. I pop mine on and go to bed, knowing that I'll wake up at least looking as if I've been getting my 8 hours of sleep in!
Buying the eye masks and moisturiser separately would set you back £142, the kit is £99. One available. Just one.
If you don't have an appointment between now and the gifting extravaganza, drop me a message and arrange a time to pop in and pick up your new fave skincare!